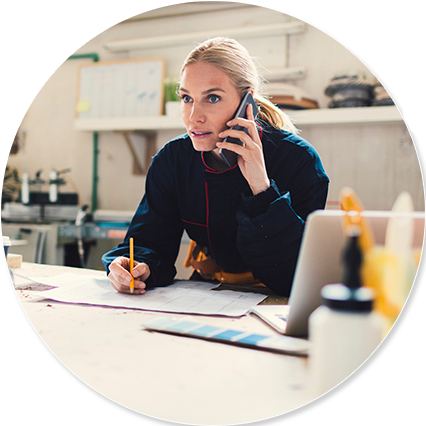 Your Idea, Our Solution
Why Novus
Novus Profile Solutions is first and foremost a company focused on finding solutions. Your Idea, Our Solution is how we do business. You come to us with a need, we work with you and develop solutions that work. It's embedded in
our history and sets us apart from competitors. Our solutions-centered process customizes your order every step of the way, from the initial design, to the manufacturing, packaging and delivery.
At Novus we collaborate with you and use our in-house tooling shop for a timely turnaround. Our solutions go beyond the extruded product. We extend our capability to post-extrusion work, such a punching, cutting, fabricating, packaging, and delivery innovations, and these are just some of the services we offer.
Novus customizes the packaging and pick-up of your product and is committed to prioritizing your delivery and planning execution deadlines. We adapt to your needs in every part of our production process to meet your precise specifications.
You can count on Novus to provide expert recommendations and improvements to the design and production of your extrusion.
We deliver customized, quality results to companies of every size. Whether you're a large manufacturer with specialty order requirements, or a one-time order, we will customize your experience and manufacture exactly what your company needs to succeed.